About the Journal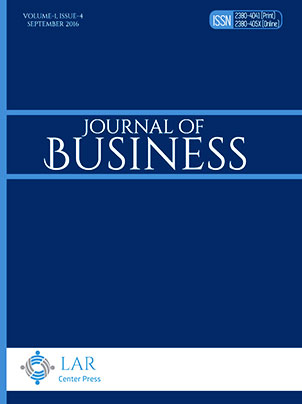 The Journal of Business (JoB) is a peer-reviewed journal with the focus on research articles and case studies in all academic fields of business discipline. The scope of the journal covers the broad range of areas related to business studies including interdisciplinary topics and newly developing areas of business. Submissions comprise research articles – both theoretical and empirical, case studies and reviews of the literature. See the detailed scope.
The journal is published bimonthly by LAR, a not-for-profit organization based in Beaverton (US) and Toronto (Canada).
Interested authors are strongly encouraged to submit their quality articles for review and publication. All articles judged suitable for consideration will be reviewed in a double-blind peer review process.